For the past two years since buying my Dell Precision 7250 laptop I have tried to use the Sierra Wireless card multiple times and I always got stuck at the SIM PIN2 locked error. This has always been the end of the road for me, as after I talked with whichever telecom's SIM I was trying, there was no hidden PIN2 locking the SIM.
Last week I found myself researching this again and came across an inspiring article (didn't solve my issue) : https://forums.lenovo.com/t5/ThinkPad-X-Series-Laptops/X1-Carbon-SIM-card-problem-enter-a-SIM-PIN2/td-p/3902786
I had almost all the same details as the OP,
WWAN Card : Sierra Wireless
Model : DW5811e Snapdragon X7 LTE
Firmware : SWI9X30C_02.24.05.06

DW5811e Snapdragon X7 LTE seems to be Dell's fancy name for Qualcomm's card (https://www.qualcomm.com/products/snapdragon-modems-4g-lte-x7). At different times, I have tried numerous drivers from Sierra Wireless, but currently I have some default Microsoft ones.

So I opened my laptop up to install the SIM for testing, while ensuring the adapter settings were as per the Lenovo forum's recommendations: DHCP enabled, and automatically obtain IP and DNS.
… AND still getting the PIN2 error.
Frustrated with wasting another few hours on what must be a botched card, I'm removing the SIM when I realized "hey these two wires next to the card are NOT attached". The antenna wires were just tucked away next to the card!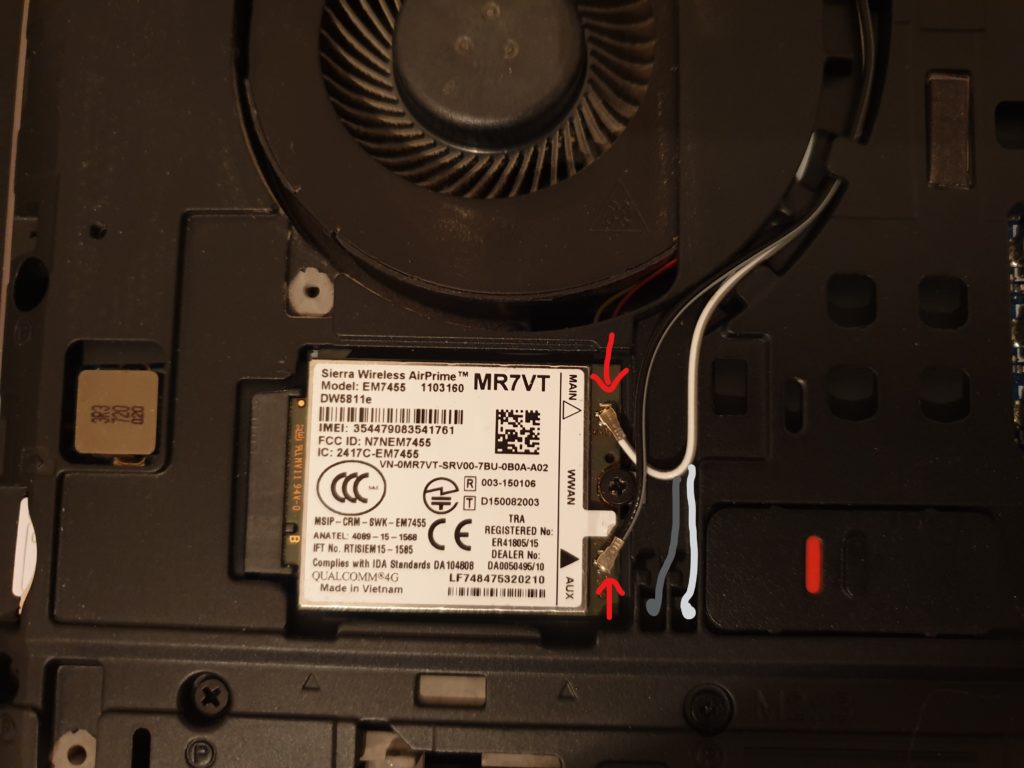 I was too excited to take a before picture and YES this obviously worked!! So please check your wires, it seems so obvious, but I guess you see what you are looking for. I also just assumed Dell would have hooked everything up?

So when tech support says "have you tried plugging it in…?" They were certainly right again!

Thanks for reading,
Thomas